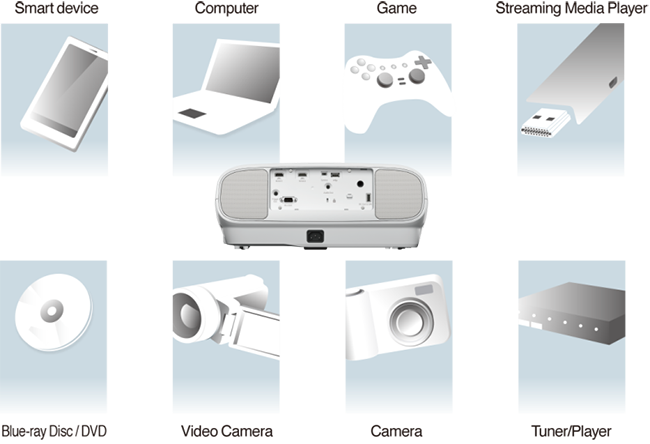 Compact Placement
With an exhaust system with air intake at both the side and front of the projector, it is now possible to place the EH-TW7100 in a compact location so you can be fully immersed in a cinematic environment.

Captivating Sound
Enjoy amazing audio with two built-in 10W speakers.

Bright 3D Drive Technology for 3D Cinematic Adventures
Enjoy thrilling 3D adventures right in the comfort of your living room. Featuring Bright 3D Drive technology, the TW7100 puts you right in the middle of the action. Epson's drive system minimises the blackout time of 3D glasses and provides greater brightness when viewing 3D content.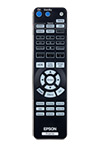 Simple set-up
An intuitive remote puts all the most commonly used functions at your fingertips, making it easier than ever to find the functions you need. The EH-TW7100 also features a Welcome Guide so new users can fully utilise the projector and keep entertainment to a maximum.
KEY FEATURES:
4K PRO-UHD for crisp, clear images: Watch native 4K and upscale non-4K content
Easy to set up and access content: Stream content by plugging devices into either of the two HDMI ports
High-quality and affordable: Flexible features that deliver a 4K experience at an affordable price
Engaging big screen experience: Get the best out of movies, sports and gaming
Watch a movie a day for seven years: 5,000 hours lamp life in Eco mode
SPECIFICATIONS
Projection System –  3LCD Technology, RGB liquid crystal shutter
LCD Panel –  0.61 inch with C2 Fine
Colour Light Output –  3,000 Lumen
White Light Output – 3,000 Lumen
Resolution –  4K PRO-UHD, 16:9
High Definition –  4K enhancemen
Aspect Ratio – 16:9
Contrast Ratio – 100,000 : 1
Light source –  Lamp
Lamp – UHE, 250 W, 3,500 h durability, 5,000 h durability (economy mode)
Keystone Correction – Manual vertical: ± 30 °, Manual horizontal ± 30 °
Colour Processing –  10 Bits
2D/3D Frequency Image –  240 Hz / 480 Hz
2D Vertical Refresh Rate –  192 Hz – 240 Hz
3D Vertical Refresh Rate –  400 Hz – 480 Hz
Colour Reproduction –  up to 1.07 billion colours
Projection Ratio –  1.32 – 2.15:1
Zoom – Manual, Factor: 1 – 1.62
Lens – Optical
Lens Shift – Manual – Vertical ± 60 %, horizontal ± 24 %
Image Size – 40 inches – 500 inches
Projection Distance Wide/Tele  –  2.95 m – 4.77 m ( 100 inch screen)
Projection Lens F Number – 1.49 – 1.77
Focal Distance – 18.2 mm – 29.2 mm
Focus – Manual
Interfaces –  USB 2.0 Type A (2x), USB 2.0 Type Mini-B, HDMI in (2x), Stereo mini jack audio out, Bluetooth
Epson iProjection App –  Ad-Hoc / Infrastructure
Security – Kensington lock
3D –  Active
2D Colour Modes –  Dynamic, Natural, Cinema, Bright Cinema
3D Supported formats –  Side by side, Top and bottom
Features –  3D depth adjustment, 4K enhancement, Frame interpolation, Horizontal and vertical keystone correction, Quick Corner, Wireless LAN capable
Video Colour Modes –  Automatic, Cinema, Dynamic, Natural, Bright Cinema